Last January, I published a blog post called 16 Book Releases I'm Excited For in 2019. Now that 2019 is over, it's time to look back through the list and see what I thought of those books!
Romanov, Nadine Brandes (release date: May 7, 2019)
Romanov was, predictably, an awesome book! Unfortunately, though, my main memory of this book is that I was up late reading it the night before going to the ER last spring–so I need to reread it and create some better memories, lol.
Home, love, family. A legacy of life. A legacy of hope.
To Best the Boys was absolutely AMAZING! I've read it twice so far. I loved, loved, loved the characters, plot, setting (it's a delicious story in which to immerse yourself), and the message that girls can be anything they want to be.
"But what if my dreams aren't that simple? What if my dreams aren't just one thing, but instead they are everything? Why can't the future, past, and present all be my dreams?"
Cait's latest book was amazing–I loved it so much. I read it on Easter and it made me literally SOB.
I love Cait's writing more than anything because it's full of long light summer days and lots of food and even more banter (big families are just the BEST ugh), but it goes so much deeper too and has so much (too much! 😭) emotion and depth and heart.
The Deceivers, Kristen Simmons (release date: February 5, 2019)
I've read this twice! It wasn't executed the way I'd expected, but it is a great book!! Can't wait for the next one.
"I could draw a whole city after you," he says. "It would be strong and beautiful, and it would never break."
Call it What You Want, Brigid Kemmerer (release date: June 25, 2019)
I've read this twice and don't have words for how AMAZING it is. I also really thoroughly enjoyed Kemmerer's other 2019 release, A Curse So Dark and Lonely. Her books are just my favorite ever.
King of Scars, Leigh Bardugo (release date: January 29, 2019)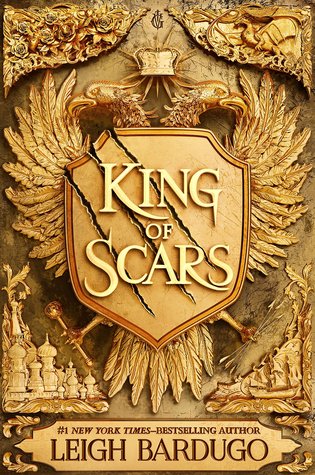 I'm not currently as into Leigh Bardugo as I have been in the past, but I still loved King of Scars.
"The more I know of you," he said, "the more I am sure you are exactly what Ravka needs."
Chain of Gold, Cassandra Clare (release date: November 19, 2019)
I haven't read this one yet, and I most likely won't, because I don't really read Cassandra Clare anymore.
My library didn't have this for a long time after it was released, but while writing this blog post, I checked again and now they have four copies. So, stay tuned, because I'll be reading it soon!
I got this from the library a month or two ago and was SO excited… until I realized that Rowan and Citra are not the main characters, and that the book is verrrrry long, haha. I ended up taking it back to the library without reading.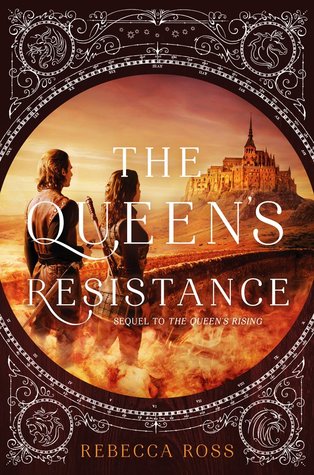 I haven't read this and probably won't, because as much as I love the author, the first book in this series wasn't my favorite.
The Downstairs Girl, Stacey Lee (release date: August 13, 2019)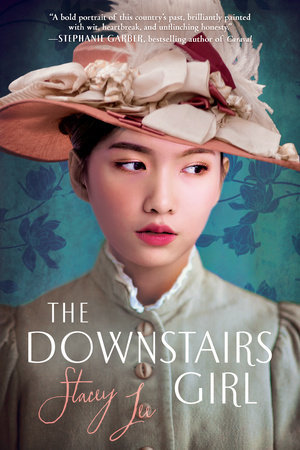 This fulfilled and even exceeded my expectations!!! It was amazing. Man, Stacey Lee knows how to write historical fiction. The story was so solid and interesting, and the book covered some really important topics. I will definitely be rereading this many times to come.
"Victory is knowing your worth no matter what the crows tell you. Victory is waiting for us. We have to be bold enough to snatch it."
Imprison the Sky, A.C. Gaughen (release date: January 22, 2019)
I didn't read this book and probably won't.
I haven't read this yet–I'm always a little skeptical of books with medical themes because they can so easily become ableist–but I might try it at some point!
Serious Moonlight, Jenn Bennett (release date: April 2019)
THIS WAS SO FREAKING GOOD. It's been months since I read it and I'm still obsessed with it. The complex characters, the rich setting, the interesting story–Jenn Bennett can do secondary characters and interesting setting details like no one else. I heard some writing advice once that said to write down all your favorite things — maybe you like the enemies-to-friends trope, oak trees, and coffee shops — and then one day, write a book with all of them, and I feel like that's what Jenn Bennett did here. I freaking loved this book and related to the main character so much. And I got to meet Jenn Bennett a few days after reading it, too!
"It's always pie time somewhere."
—
"We can do whatever we GD want, Birdie. I have to believe that."
That's what I thought of the 2019 releases I was excited to read!
What 2019 releases lived up to your expectations–or didn't? Did you read any of these books last year?